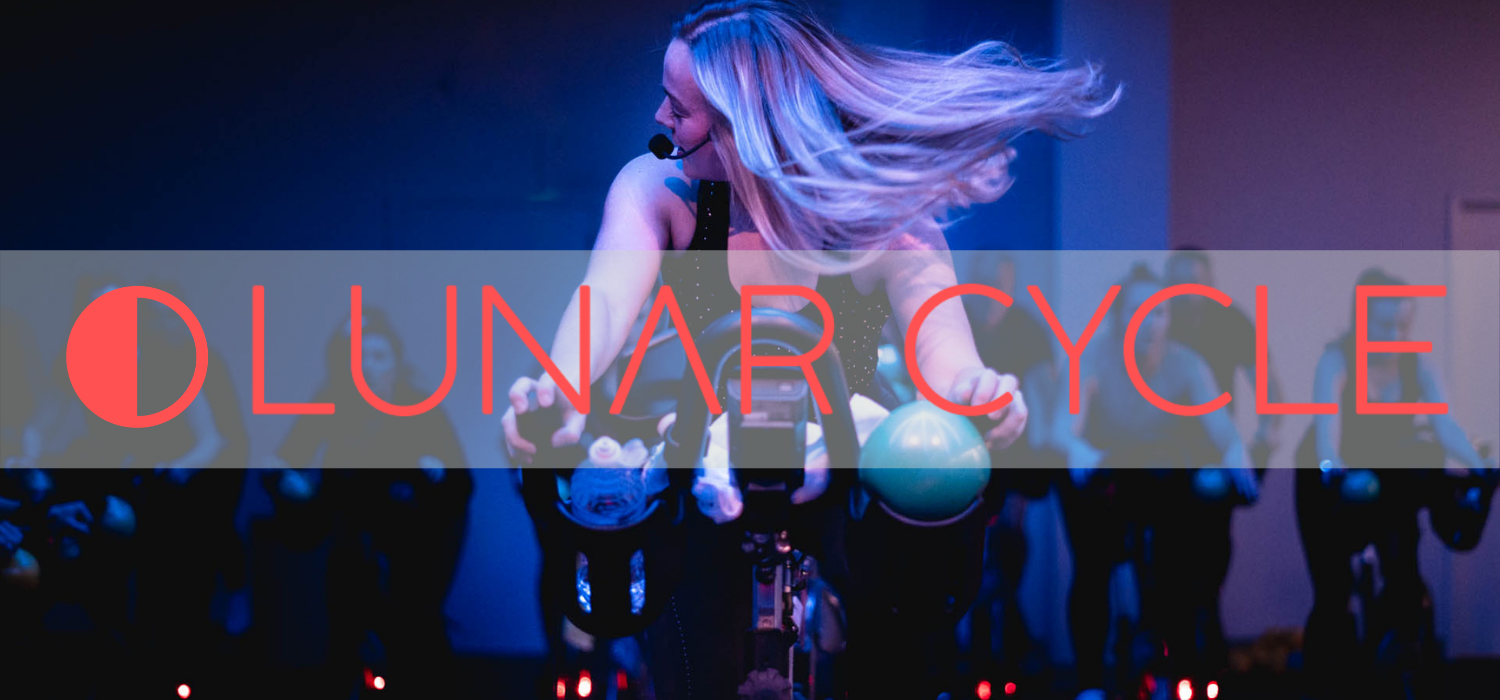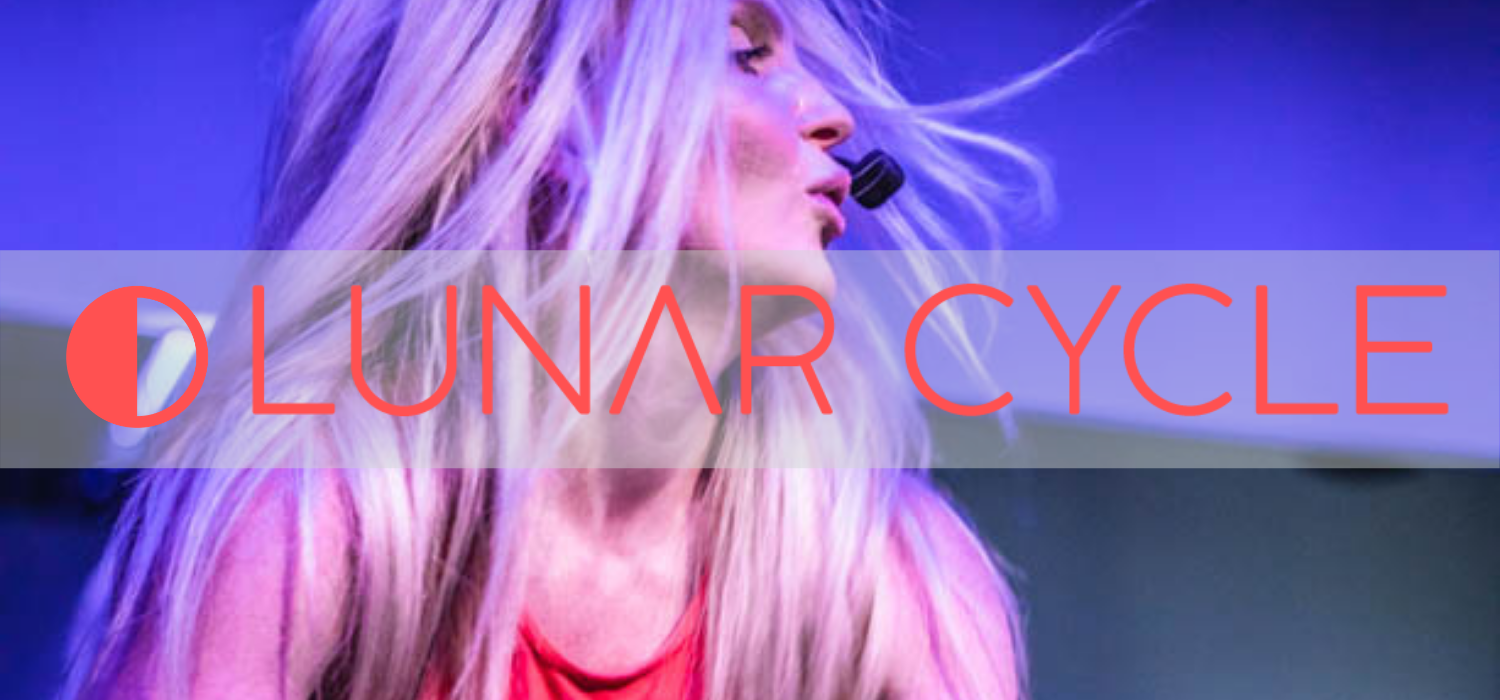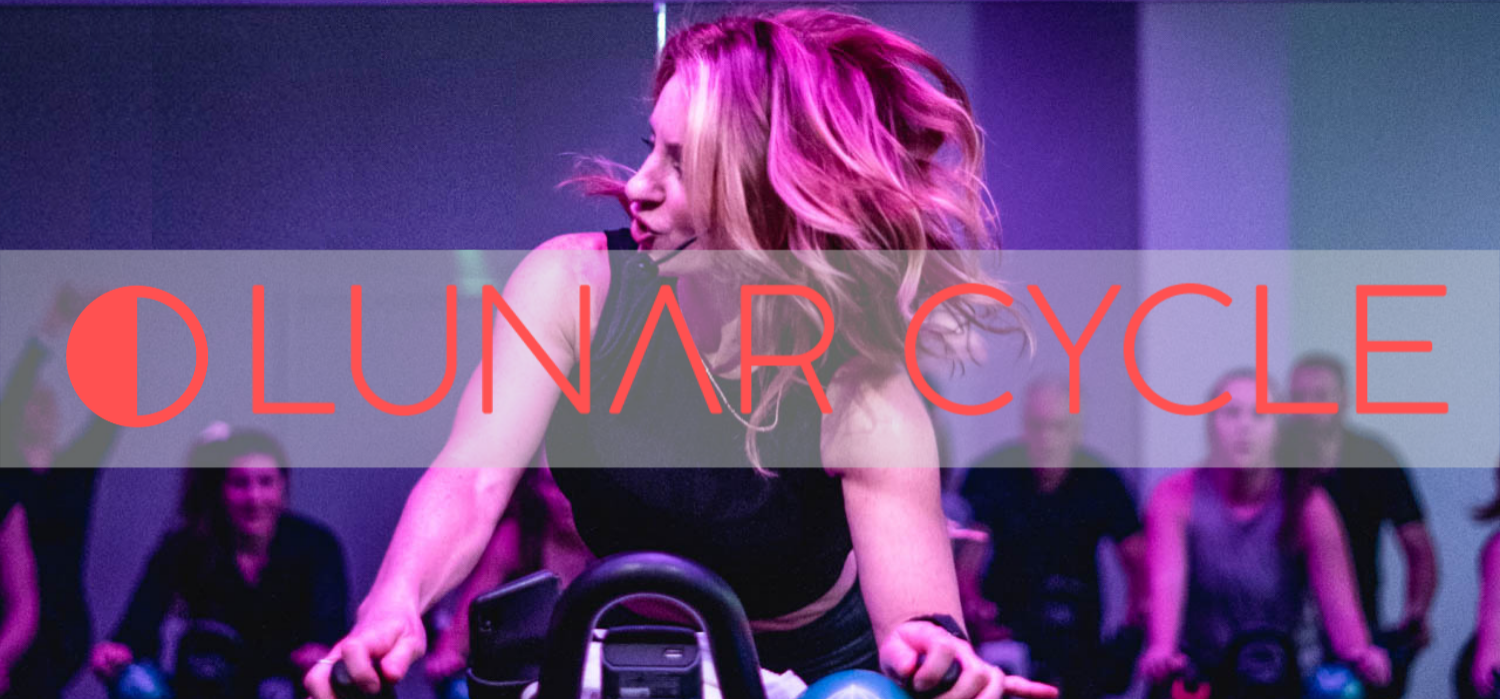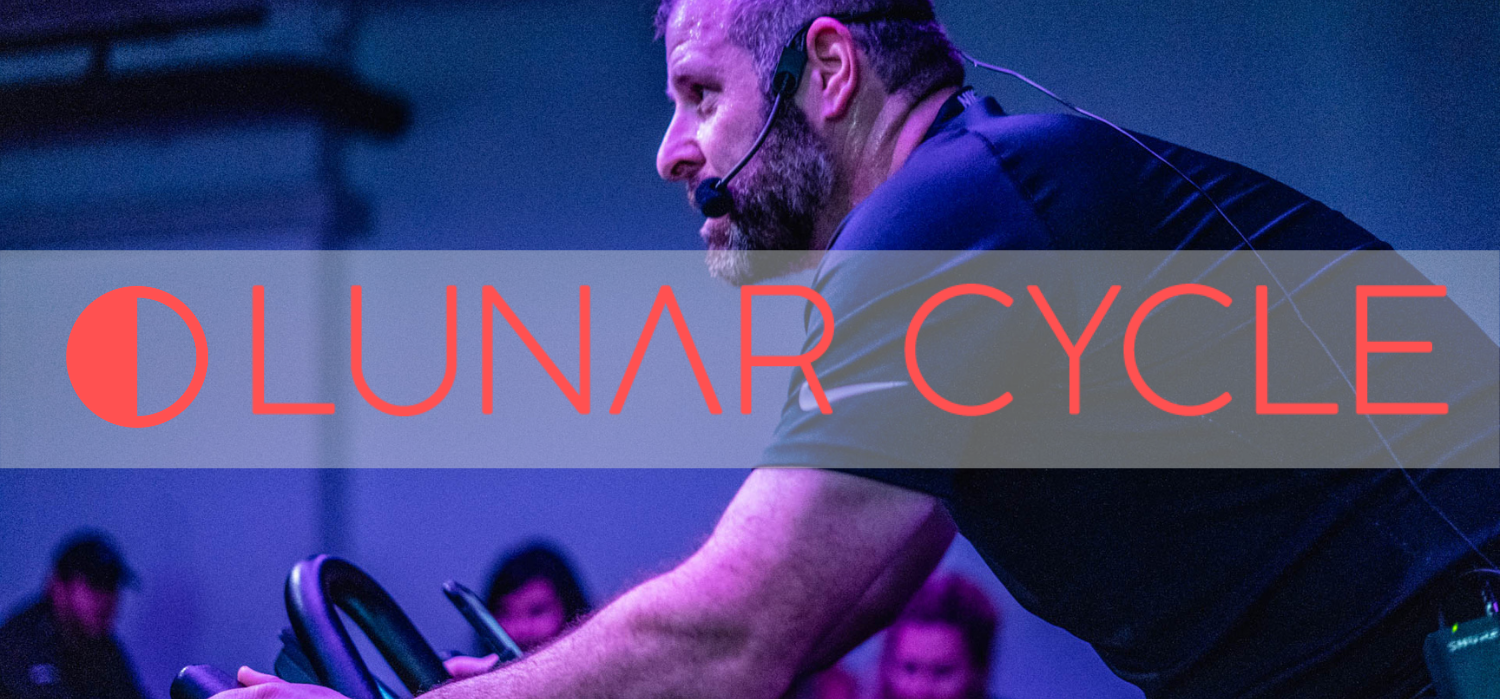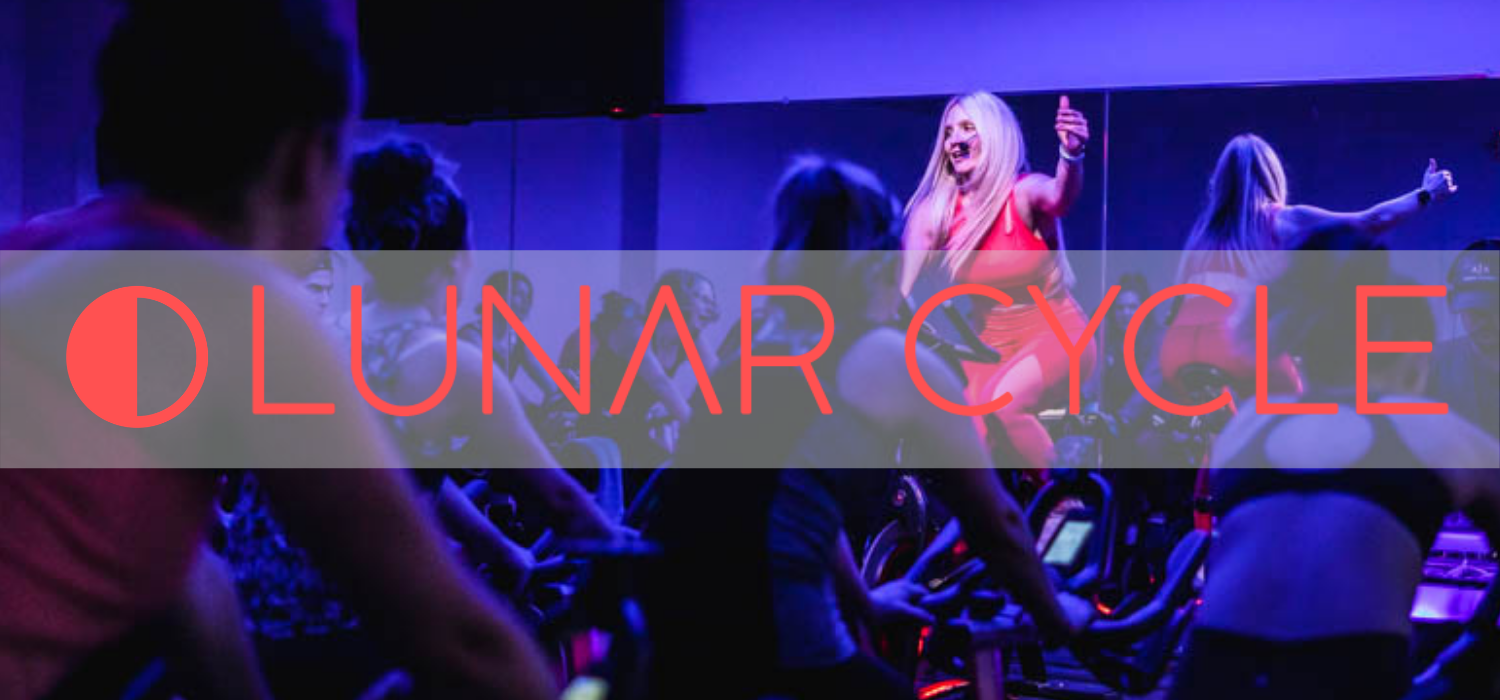 GRAND RAPIDS #1 INDOOR CYCLING STUDIO
Out-of-this world music, pulse-pushing workouts, welcoming community, plus hyper-speed fun will have you counting down the time until your next ride.

Interval training and limit-pushing performance-feedback tech so you get more out of your workouts.
Best-in-class Schwinn AC Power bikes with Echelon2G console. Classes led by Schwinn-certified trainers. Reserve your bike on our app, fast geo-location check-in, integrated technology.
Excellent
5.0
★
★
★
★
★
Based on 364 reviews from
review us on
Anne Veltema
★★★★★
There's really no words to describe Lunar Cycle and its community. It's a come as you are environment. Whether you're exploring what this crazy thing called "spinning" is really all about or you're a veteran rider, there's a place for you at Lunar. Each class is different as is every instructor. It's an investment in your physical and mental health. Do it for you! I can't wait to cheer you on in the Moon Room and celebrate your 100th ride.
Daniela RJ Sydow
★★★★★
I've been here for a couple times now and I'm loving it!! Soo glad I join the team Lunar Cycle
Madisen Baliko
★★★★★
I love it here! Always such great energy and ofc a great workout. All the instructors are very experienced and make the workout very comprehensive for all levels of experience.
Cindy Sowerwine
★★★★★
Super fun classes! Briana's class at noon on Fridays was super fun and beginner friendly. There were quite a few new riders which was nice!
Curtis Joseph
★★★★★
Loved it! Was a great workout!
Hailey Simmons
★★★★★
AMAZING! Easily one of the best most efficient works outs I have ever had!
Response from the ownerWhoop! Thanks Hailey!
Courtney Upchurch
★★★★★
I hate running and most other cardio options. However, I'm addicted to spin thanks to Lunar Cycle. The classes are high energy, fun, and I burn tons of calories. If I didn't have a Fitbit with all my health metrics entered for the most accurate information, I wouldn't believe how many calories I burn, especially as cardio has never been my forte.I will say that when I went to my first few classes, I wasn't initially a fan as I felt like I couldn't keep up and my butt hurt from the seat. I also don't have as fit as a physique as some of the other participants, nor am I as young. But I got used to the seat, I go at my own pace, and remind myself that I'm doing this for me. Since those changes, I'm absolutely hooked and recommend it to all my family and friends! I don't think I can ever go back to old cardio routine. Give it a try!
Response from the ownerYESSS... We see you crushing it! We love having you in the Moonroom Courtney! Thanks for dropping this great message/review! Ride + Shine! ✨
Michael Gergely
★★★★★
Lunar Cycle is awesome! I went today for the first time and had so much fun. Kt was a great instructor. She was very energetic and extremely helpful with setting up my bike and making me feel comfortable. She also did a great job of motivating all the riders to match her energy. I'll certainly be going back because it was such a refreshing experience and would highly recommend kt as an instructor.
Response from the ownerThanks for the review Michael! We love you loved it! ⭐️
Samuel Orzechowski
★★★★★
Hands down the best place I've ever been cycling, not just in GR but in general. Incredibly welcoming staff and instructors who make you feel comfortable your first time and still challenge you after dozens of rides.
Response from the ownerSam 🫶🏼 When you walk in the door we all light up!
Holly Jett
★★★★★
Absolutely love it here! All of the instructors are inclusive, uplifting and kind. I've never been able to get into a routine working out at a regular gym because it's so isolating and I never know what to do when I'm there. I've never once felt that way at Lunar. The instructors tell you exactly what to do, and I felt like I was a part of the club during my first class. I've been coming here for over a year and don't plan on stopping anytime soon. I encourage anyone to at least give them a try!
Response from the ownerHOLLY ⭐️ We absolutely light up when we see you walking in that door! THANK YOU for sweating, dancing and killing it with us!
Pieter Boer
★★★★★
Katie is the best! She is always so motivating and gives the best workouts. Take a class with her you won't regret it👊👊
Response from the ownerWe love our Katie's! Thanks for dropping this great review! Ride + Shine with us again soon ✨
sloane matthews
★★★★★
Gabriel Clark - Realtor
★★★★★
Where do I begin?January 2023 I wasn't where I wanted to be with my fitness. I had been going to a traditional gym for a year straight and it was a grind. It was hard to get excited to go work out and it felt like a chore. This led me to inconsistency and disappointment with the work I would put in. Spin had always been interesting to me, everyone made it look so fun but could cycling really be that good of a time?Then I found Lunar.Honestly it was the reviews that got me to try my first class with Katy V. I entered the studio and Claire behind the front desk already knew my name, she greeted me and guided me through picking out shoes and gearing up. Katy (instructor) took the time before class to get me clipped in and walk me through the bike. Then the fun began, it was 45 minutes of killer beats, tons of fun, and an incredible workout. I was terrible at the moves and timing but at the end of it I was sad to see the class end! Afterwards several other riders stopped by my bike to congratulate me on my first ride and ask how it went. This entire experience made me come back for ride 2, ride 10, ride 50, and now ride 140. Every instructor and Sara the owner care SO deeply about lunar, about the riders, and about pushing you to be the best version of yourself possible. I'm convinced I wouldn't be in the shape I am in today, or the person I am today without Lunar!Lunar changed my life.
Response from the ownerGabe. **gulp** You have impacted our team in such a positive way! We are so touched by these words - and so happy you found your way in to our studio! Each and every one of us is a better person because you are part of our Lunar family! Ride + Shine ✨
Dan E
★★★★★
Great place and great staff! Lots of energy
Response from the ownerThanks Dan! ✨
polkaqueenmlou
★★★★★
Amazing place, amazing workout and amazing staff! I've never been more committed and comfortable and confident since starting here. You should join us!
Response from the ownerOooyesss! Join us! Thanks for being so awesome and dropping such a great review! ✨
[wpbr_collection id="3430"]
BROUGHT TO YOU BY FITMAKER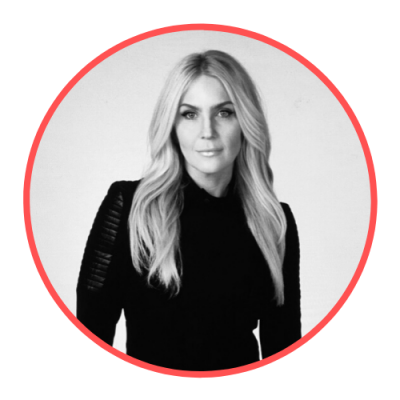 "I fell in love with indoor cycling years ago when a knee injury benched me from running, and I needed high-intensity workouts to manage the stress of a high-intensity life. I wanted to create a fresh space where people of all stages of fitness can sweat it out, super-charge, shake-off the daily grind, gain confidence, feel motivated and see real progress. I mean, where else can you torch 500 calories over some hot beats while sitting down!"